Sport is an important part of our lives, which leads us to good health and a sane mind. Many people start their workout routine with high hopes. But, most of them give up on that because of a lack of discipline or not seeing results. Luckily, the fitness industry has gone through digitalization. For now, technologies have solutions.
Presently, many types of fitness apps are the key helpers for people who want to get fit. According to a Statista report, the revenue in the Fitness segment amounts to $4,024.9 million just this year of 2021 and has continued to keep growing rapidly. So, the revenue is expected to show an annual growth rate from 2019-2023 CAGR of 5.0% resulting in a market volume of $20,499 million by 2023. No wonder that so many startups and companies are moving forward on fitness app development.
Do you want to create a fitness app UI design that will fit with market needs and deliver a quality product? Then you are in the right place. In this article, you will discover fitness app types, how to create a good fitness app UI design,  and how to monetize them.
What are Fitness Apps?
Fitness tracking app downloads have boomed in recent years. App diversity and availability have also increased since the popularity of health apps has risen. Since 2015, the number of apps available for download from the Apple store has almost doubled. 
Fitness apps give us great support around improving our wellness by allowing us to track our health and fitness performance from anywhere. According to Statista, global online revenue generated by the fitness app market will reach 3,567.7 million U.S. dollars in 2024. Fitness wearables will generate a revenue of 17,863.9 million during the same period.
Moreover, fitness app design allows you to see how to do a specific workout, or how many calories did you burn. So, as you see, when you create a fitness app, it is much more than just gym workout app development. You need to think about how to create an app that would help users to improve their health.

The health improvement segment has become crucial due to the coronavirus pandemic. Many people had to stay at home. Instead of going to the gym, many of them started using fitness and workout apps. In addition, the COVID-19 pandemic has increased awareness about health and hygiene. The Daily Active Users (DAUs) on fitness apps increased by 24% from quarter 1 to quarter 2 of 2020, according to an article published in the World Economic Forum in September 2020. 
Types of Fitness Apps
It may seem that fitness apps only show information about workouts. But in fact, these apps may offer much more. There are different apps for almost every activity that is related to health. Let's discover each type.
Activity trackers
The essence lies in its name - these apps help users to track their physical activity. There is a step tracker as a required feature, which can analyze user's movability during the day. Users can also turn the running, cycling mode on, or the swimming mode, so indicators will be more correct and the app can remember the route. The activity tracker may connect to wearables, phone gyrosckope, or exercise machines.
Dribbble shot by Purrweb UI
Then, the data is sorted into progress charts so the user sees his progress. Yet, it may even show competitive data so the user sees how he is doing compared to other users. This gives a boost of motivation and helps to see how quickly the user progresses towards their goal. 
Workout App
Workout apps make up 73% of all health and fitness app sessions. When you will work with the workout design app, note that users can not only track activity during the workout, but they can also read information about burned calories, health impact, and muscles that were involved during the workout.
So, while making a workout program design, you should think about how to arrange the information on the screens. It should be readable and well-contrasted. Although, the app of this type delivers the workout itself. It can be videotaped sessions that can be played on a phone or tablet.
Dribbble shot by SylGraph
These apps may also offer libraries of different workouts by type and collect data on how much of the workout was completed. This can be monetized greatly, by providing exclusive workout programs.  If you want to know more about it, read our article about workout apps.
read also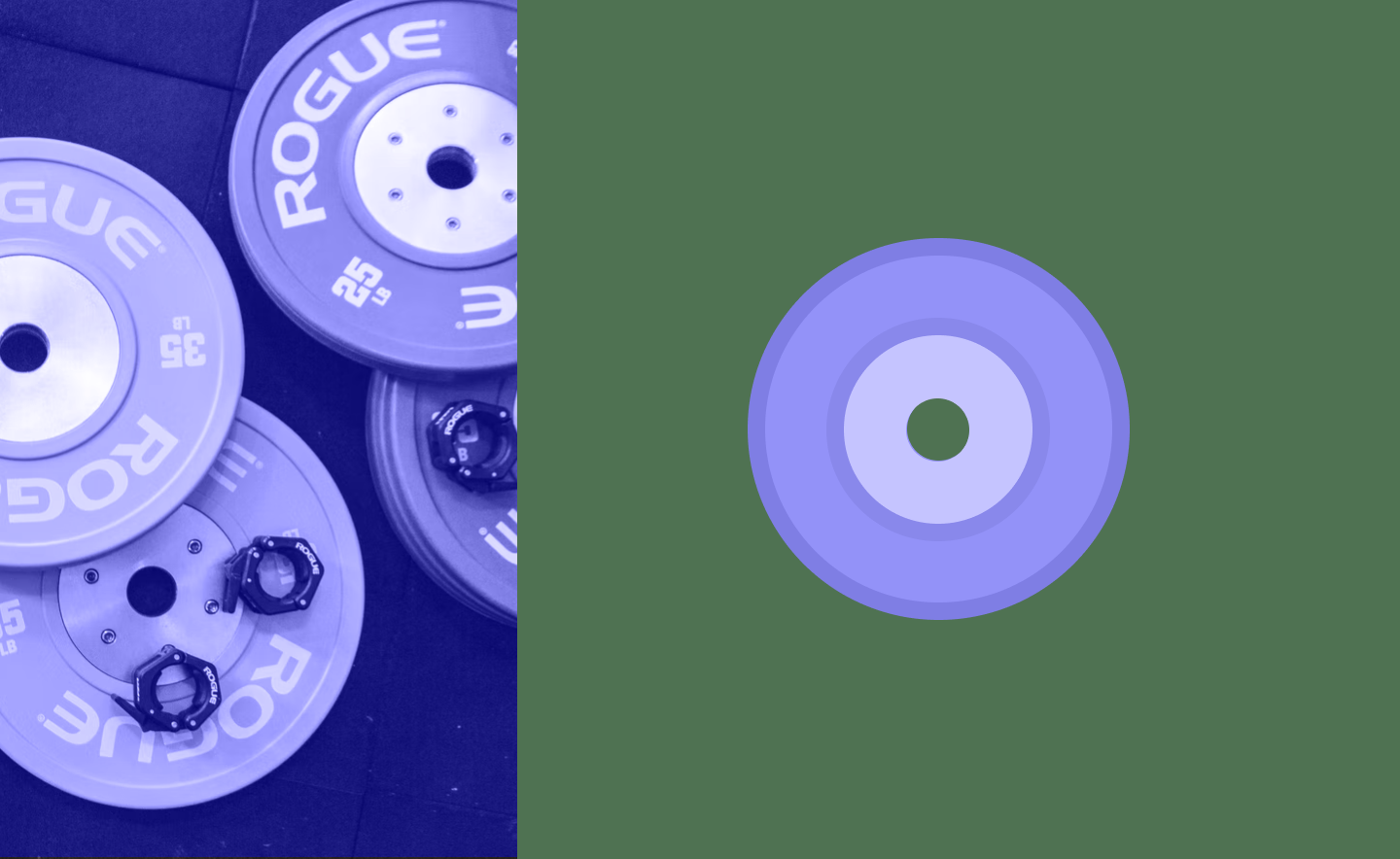 Build a Workout App to Overcome Your Competition And Stand Out In A Market
Personal Trainer App
This type of app is a bit similar to the previous type, but workouts here are more personalized by the level of complexity and user's goal. These apps can also show how exactly the exercises should be done. Consider videos, 3D models, animations, or illustrations for this purpose when thinking about workout program design.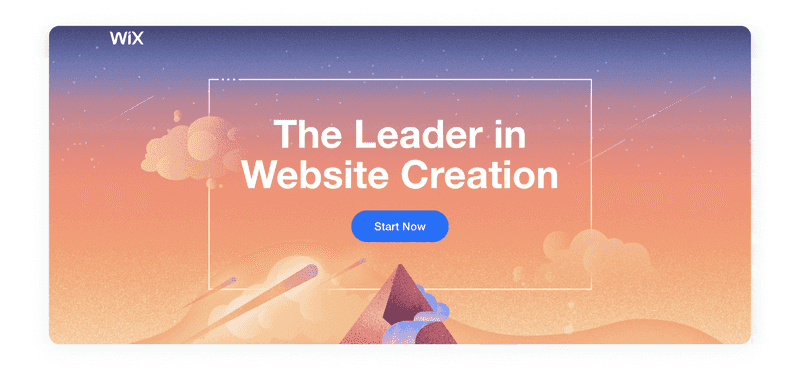 Dribbble shot by Tonik
Yet, some personal trainers and studios have their custom apps. There can be options that would allow users to choose a trainer, or to look for a training schedule. Newsfeed with helpful information may work well here. Besides, there can be live streams and online workout sessions from coaches, which may be popular in connection with the events of the last year.
Yoga App
Another type is the yoga app. As per the recent Google data, the number of searches around yoga and meditation apps, like 'yoga for beginners app' and 'mindfulness apps' have increased by 65% YoY. This shows us that apps like these are in demand. The global yoga market size is forecast to reach $66.2 billion by 2027 and is expected to have a compound annual growth rate of 9.6% from 2021 to 2027. (AP News, 2020)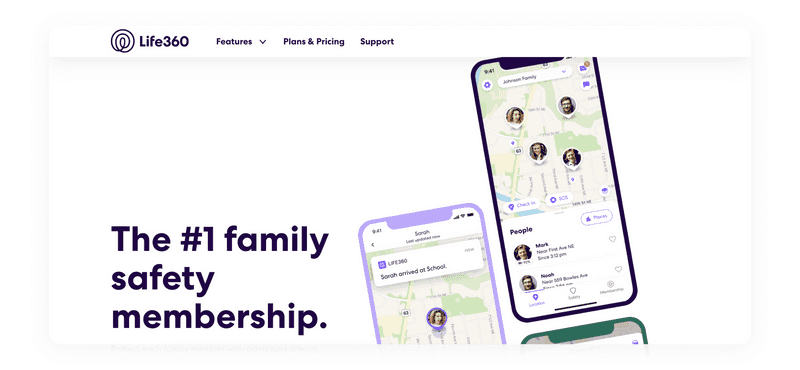 Dribbble shot by Axicube
This app helps people to practice yoga anytime they want. There also should be appropriate for newbies and advanced users. Yoga can be considered a meditative practice that falls within the global mental wellness industry. In 2019, the global mental wellness industry was worth $120.8 billion. (Global Wellness Institute, 2020)
If you want to know more about yoga apps, read our article about it. There, you will find out what features are crucial for this type of app, why is it popular and what steps need to be taken to create it.
read also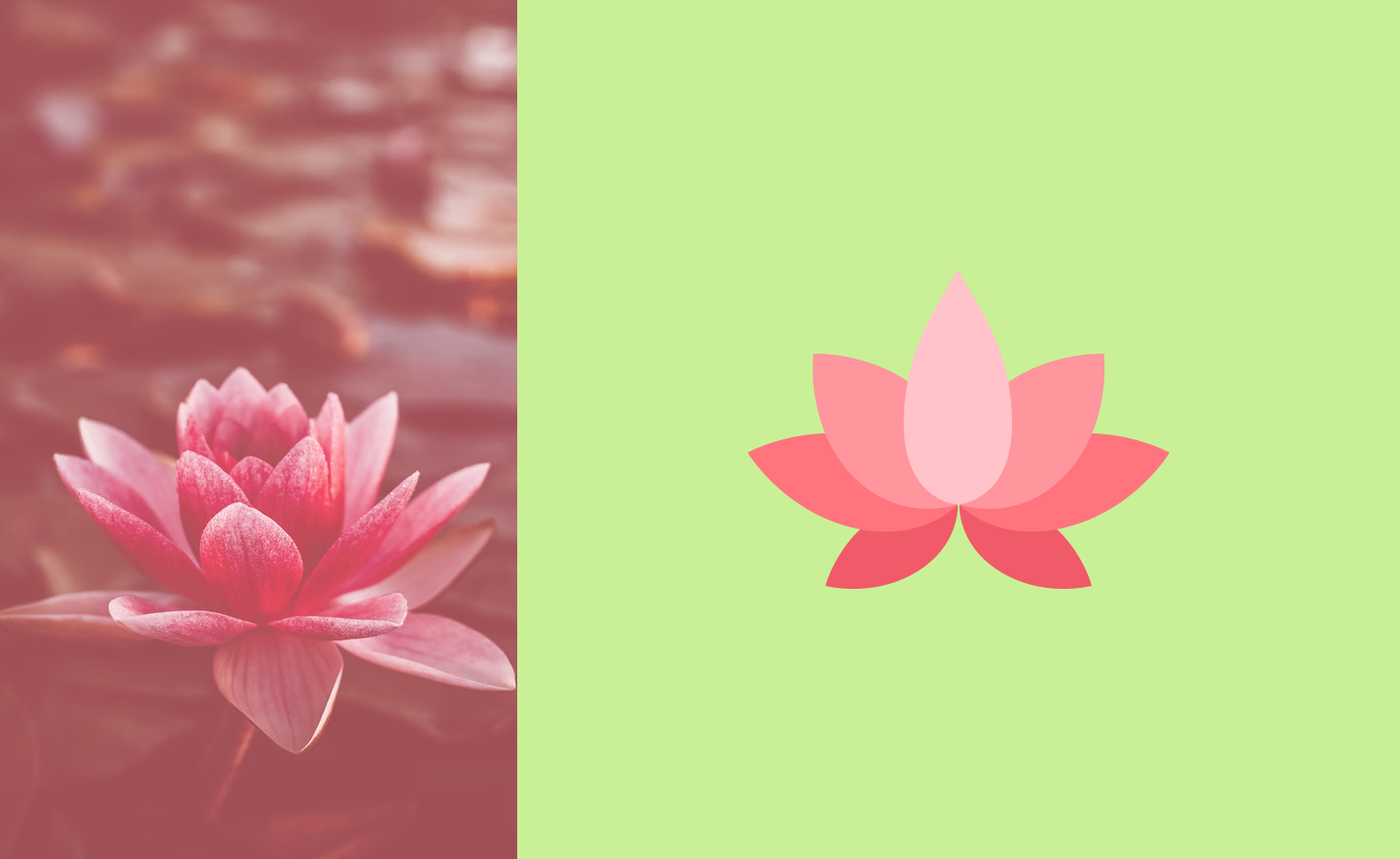 How to Design an Incredible Yoga App: Insights
Consider building a smooth and elegant fitness app design if you decided to create a yoga app. It should have a clear structure and attractive images which will bring the feel of comfort and calmness to the user.
Diet and Nutrition App
Nutrition and diet apps are great for users who want to improve their eating habits. According to the survey, 26 percent of people aged 18 to 29 years regularly use apps to track their diet and nutrition.
This also may help them to lose or gain weight. Diet apps can track protein, carbohydrates, fiber, and fats consumed. Also, such applications can track the amount of water and coffee drunk, which also affects the progress. Sometimes these apps show you how many calories you've burned in a day. This type of fitness app may be combined with an activity tracker, which may increase efficiency.
Dribbble shot by Orizon
Key Features to Create a Fitness App
Previously, we discussed different types of fitness apps. But there is one thing that goes like a red thread through each type. The success of the app depends on attractive features. 
Signup

Registration is an important process for most apps. It may not be necessary for your app, but if you want to provide personal training and a diet plan, then users need to enter some information about them while registering. To make the registration process faster and easier, provide the ability to signup via other socials like Facebook or Gmail. The more data you get, the better user experience and data-driven marketing you can provide. Also, with the all needed information, you will be able to better understand your users.

User Profile

Let users create their profiles in your app. They can add detailed information about their weight, age, and other parameters that are important when providing personal workout programs. This information will help to count burned calories accurately and will give you the ability to personalize your app, which is important in our digitized reality.

Activity Tracking

All data from exercises should be available. It can also be delivered from wearables. Yet, the app can track step activity, which will give a user the whole understanding of his degree of movability. Devices like smartwatches, fitness trackers, and other wearables will provide you with even more data about a user's activity. In the future, you can create an app for exact wearable devices so the user can leave their smartphone at home and still get the same features on their wearables.

Calorie counter

The calorie counter is another important feature to include in your nutrition or workout app. This will allow users to track the number of calories consumed and the number of calories burned while exercising or throughout the day.

Statistics

This can be local and global. Local statistics may show short-term data about progress from one workout to another. It can show cadence, distance, heart rate, etc. With this kind of stats, the user can monitor his activity during each workout. And the second type of stats is the global one. Global statistics can show progress on chosen periods, for example for a month, or a week. This statistic is useful to track the whole progress of intensity on weight loss.
Dribbble shot by Piqo Design
Geolocation
A feature like this will help users calculate the distance and have correct data about their route and the number of miles passed. It would be good if there would be a visible map for clarity.
Social Sharing
Let everybody share their sports achievements.
Settings
It is important to allow users to customize the colors or sounds of the app. Provide night mode for ones who don't like bright and light colors.
Push Notifications
This feature is mandatory for almost every app. With the help of this, you can share new features with your users. And this is an additional tool to involve users in the application.
Payment Gateway
Think of providing a secure way for payment so users will be able to pay for workouts without any problems.
Extra Features For Outstanding App
The features we talked about recently are essential, but what can make your app notable? These additional options not only highlight your product among the others but can also help users with their special needs.
Gamification

This may give an additional boost of motivation to users through entertainment. You can provide different rewards and badges, and levels to complete so users maybe even more involved.

Live-streaming

Professional coaches can go live and organize groups for training. People can connect and repeat after the trainer. With this, people will be able to gather in a group united by a common interest. Yet, they can consult a coach and discuss some questions. 

Trainer on demand

You can let users arrange personal training with professional coaches. If you want to provide this feature, the app should have a schedule. Thus, coaches will be able to manage all their clients.

Community and challenges

Add a bit of competition. You can create some leagues of users that will get points for each goal completed. Those users who have many points can move to the next level league. You can reward users with badges or even play a free membership.

Educational content

Text instructions, useful articles, and video tutorials may be interesting and helpful to users. Providing this feature can increase interaction with your app.

Barcode scanner

It can be a really helpful feature in diet and nutrition apps. It is easier to scan the barcode instead of searching for the product in the database. People don't like to wait for too long. This can also help to get more information about the manufacturer and the whole composition of the product.

Goal setting

Some people feel motivated when they set goals. Let them reach everything they want to get.
How to monetize a fitness app?
It is necessary to draw your attention to monetization opportunities. If you plan your monetization options well, it can become a good feature for your app. Monetization should never impact on user's experience negatively. You can choose something suitable from the next options:
Paid apps

The cost is charged upfront when a user downloads the app. It can be a good practice for companies to charge a symbolic fee from users. But, people have different opinions on this. Some of them still prefer free apps, and some of them perceive it as a good sign of service that can be trusted.

Freemium

The user downloads the app for free but pays a one-time fee or subscription to unlock the premium features set.

In-app purchase

With this type of monetization, the app is downloaded for free, but users can buy some extra features and content with in-app purchases.

Sponsored content

You can find some partners who would buy space in your app to provide workshops and consultations for your users. With this type of monetization, both of you have a profit. 

Ads

These can be banners, native ads, or video ads. If you think it over correctly, good advertising will increase interaction with your app. When you are planning fitness app design, think about where you can put the place for advertisement if you want to choose this type of monetization.

Workout market place

The app itself is free, but coaches can upload paid videos and people can buy them, or use those that are freely available for everyone.
How to Start a Fitness App
After you have learned what a fitness application is and what basic options they have, you can start creating your application. To do this, you need to decide on an idea and a business model. To do this, you should take into account several points.
Type of fitness app and key activities

Decide on your idea. Think about what type of fitness app you want to create and what features will be there.

Value proposition

What do you want to provide your customers with? How will your product differ from the rest? Think it over.

Monetization

Think about what additional profit you can get from the app. There is more than one way to monetize an app. 

App promotion

Even if you created an awesome app, it may be not enough to make people notice it. Prepare an advertising campaign and think of marketing channels that can promote your app.

Users engagement

To be honest, a lot of us make promises to start a workout in the morning, from Monday, etc. If you want to be useful, think about how to engage the user. You need to be gentle, but Persistent. It could be push notifications, gamification, etc.
If you think about all these points well, you will be able to build a good strategy basis. The role of the strategy is, first, to help focus attention on specific areas and opportunities; second, to discard all other possibilities as incompatible with the strategy. This can be the first step in launching a successful app.
Market Research
Before you will start development, analyze your competitors. If you already defined the type of fitness app you want to create, you can define your target audience. To make this, you can use the easiest method - primary app stores like Google Play or App Store. Sort apps by category you've chosen and study everything about these apps. Consider why these apps are popular. What features they have, what design and subscription prices.
This research will help you to consider the future fitness app design and features you will need to develop.
Who do you design for?
When you do market research, you find out what features and design principles are working well. If you go deeper, you can find your target audience with the same method. You can find your audience in comments for apps in app stores, or on forums and social networks.
Read posts and comments people write, communicate with them, define their needs. You can define your user persona with the help of it. For example, there can be several user's needs like lack of time for workout, a gym membership is not affordable, lack of motivation, etc. Think about what features will solve these challenges. Although there are many other methods of defining user persona and their needs like user interviews, questionnaires, etc. 
Understanding user personas will help you and your team members to fully understand your future clients. It's crucial to set customer's needs, wants, and expectations as a top priority for your fitness app design. To deliver value to the customer, you need to closely collaborate with them and satisfy their requirements. Yet, fitness app UI design may depend on your audience's age, gender, and cultural background. Driven by this, you will be able to create a user-centric design. 
Visualize the user journey
When user personas are defined, the next step is to consider the flow of tasks the user is going to do in your app. The user flow usually consists of names, steps, users, and descriptions of what happens on each step. Try to reduce redundant steps, so it will be easier and faster for users to achieve their goals. It shouldn't be difficult for users to do a workout or to see the number of calories burned.
After defining the user flow, you will know what modules, screens, or sections are required in your interface. It will be the skeleton of your app. With this, we can come closer to the fitness app design process.
Wireframes and Prototypes
After User Flow is done, it is time to step into the wireframing process. At this stage, you will see the whole structure of your app. Use low fidelity prototypes to define screens, layouts, navigation, and functionality of your app.
This will provide you a visual understanding of the future product. You should think about how to make your fitness app design quite contrasting because the user can use your app while jogging in rainy weather. The elements on the screen should be notable. You will be able to share wireframes for getting feedback. With this, you can improve your fitness app design in the early stages.
Think about the hierarchy on the screen. For example, the numbers should be large and visible, and the buttons should also be easy to find. Think about how to make your fitness app design that attractive that the user will want to open it every time he picks up a phone.
Then, you can create clickable prototypes. They can be low-fidelity, showing a less refining look, or high fidelity ones with all details. Try to make the transitions between screens as realistic as possible. Add hover effects if necessary, show the difference between swipe and tap, click, etc. So that users are not distracted from the content by trying to guess how to click. After testing it, you will be able to know what is good about your product and what can be better.
The functionality of fitness apps gives people lots of opportunities. Designers should understand the impact these apps have on a user's life. So that will help them improve the problem-solving potential of fitness apps. After wireframing and prototyping we can jump into fitness app UI design next.
Dribbble shot by Tonik
A UI Design Principles Fitness App Should Follow
A fitness app is like a mini instructor telling you how to keep fit and giving you feedback and motivation on your achievements. To make this more comfortable and usable you should think about effective fitness app UI design. To make it, take a look at these points: 
Colors

Color has a big influence on our visual perception. That is why it is important to choose the right color palette for your fitness app UI design. Wrong chosen colors may affect the usability and readability of your product. Remember, that people may use your app while doing sports, so it is important to see everything clearly while shaking. Moreover, it is crucial to consider the preferences of your target audience. People may like different color shades depending on their age, culture, and gender. Try to look for fitness app design inspiration. You will find out that airy and bright colors are in favorites when it comes to fitness app UI design.

Attention to the main thing

It is important to not overload screens with needless information. Screens shouldn't look chaotic. Highlight main elements.  When people download a fitness app, they have a certain goal of using it. The fitness app UI design should be understandable and smooth so nothing will distract the user's attention. 
Data visualization

Diagrams of various forms work great when it comes to the visualization of user's activity information. It can be understood even without lots of text. This type of visualization doesn't overload the screen so fitness app UI design looks clean even if the user has an active life. After all, people use fitness apps also to see statistics of their activity.

Animations

You can provide loading or progress animation to add entertaining elements to your fitness app design. Also, if the animations are designed elegantly, users will want to show them to others, which may engage more users in your app. You can also animate statistics and diagrams in your app which will increase the interaction. Yet, it can help to make workout program design better.

Illustrations

If you want to pay the user's attention to something, illustrations are good for it. They work well on onboarding tutorials. Yet, it looks good on workout program design when you want to show users how the exact exercise performs. It will also add personalization to your fitness app UI design. That is important if you want to create a user-centered design.

Icons

It can help you to present types of activity so you can reduce screens overloaded with text.

Branding and Logo design

Branding is important because it gives the first impression about you to your clients. It can give some associations to them so they will probably know what to expect from your product. Think about what impression do you want to make. Friendly? Reliable? One of the main branding components is the logo. When you think what's the point to invest in your workout logo design, remember that it should be memorable, catchy, so it will separate you from your competitors.
No matter how many fitness apps are there, you have a way to make it unique. Useful features, great UX, and eye-catching fitness app UI design can help you to make an outstanding app.
How our Axicube Build a Fitness App Design
Our team experiences with fitness app design dealt with fitness app design. This one workout app for PlatoonFit was designed by our CEO Valentyn Brodskyi. The client already had the gym and wanted to provide a workout app to be on the same page with his clients. The app should have included training videos from the coaches who worked in the gym. The user had to put on wearables and start doing exercises like in the video. The app should have all the necessary statistics. Also, a reward system was included in the application - the often the user visits the application and does workouts, the higher his rank.
The challenge in creating this fitness app design was that it was necessary to fit video, statistics, and a music player on one screen so that the user could switch music without leaving the app. There were also thoughts about the color palette of the application. After trying several layouts and color schemes, it was decided to choose the most contrasting colors so that the user can easily distinguish all the interface elements.
It was interesting to work with this type of application. We are pleased that we became a part of this project and were able to show our expertise in it. This added experience to our piggy bank.
Dribbble shot by Axicube
What Challenges Can be Faced During Creating Fitness App Design 
While creating a fitness app, you can face as many challenges as you do in building another app. But, it is possible that there will be even more challenges because this app requires a geolocation feature and user-entered data. Here we described some common problems you can face when creating a fitness app:
Data security

A fitness app usually takes data from different wearables and sensors. Data can be stored on a user's device or on a cloud server, which can be a target of hackers. An attack based on a user's habits is possible, and hackers can get access to confidential information through it. So, it is important to think about taking measures to protect user's data and privacy.

Regular updates

Fitness apps have lots of opportunities. That's why you should think about extra features that may appear in your app in the future. Regular updates are necessary if you want to retain users on your app for a long time.

Design that ignores people

The fitness app design should cover all the needs of the user with which he came to this app. Ignoring design can happen if you haven't studied the audience and their needs well enough. Perhaps you missed usability testing or did not pay attention to some of the customer's needs. You need to fix this since the design that is focused on the preferences and needs of the user is more winning than the rest.

Poor UX

If you don't pay enough attention to UX design, this can lead to difficult data entry. What's more, the app can feel clunky and more difficult to use than your competitors' apps.

Integration of wearables

This can be challenging for the development team. It is good, that most wearables now have sets of API and SDK (Software Development Kit). 

Platform incompatibility

It may be difficult to run the app on different platforms. Keep in mind that sometimes it is necessary to build an app from scratch for each platform. And don't forget about tablet support. Really, it is much easier to look into the biggest screen while you make your home workout.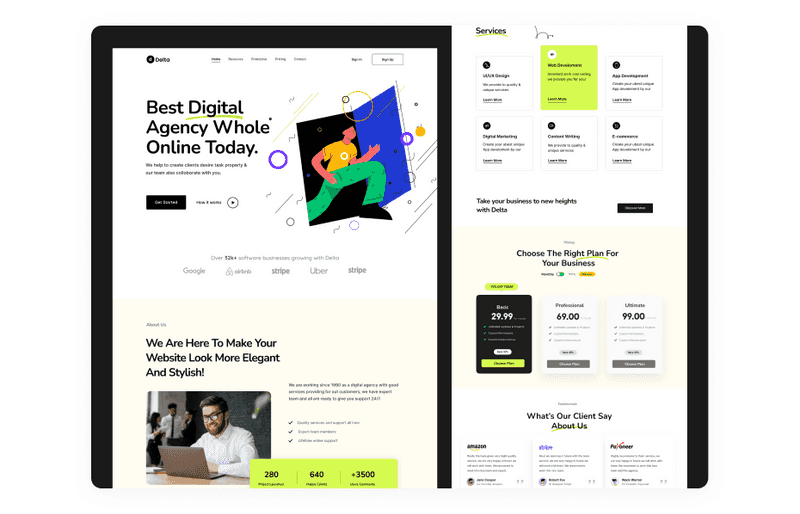 However, the process of building a fitness app is full of challenges, you must overcome these challenges effectively without compromising the functionality and usefulness of the application.
Here we covered a few of the main challenges in building fitness apps. We hope these problems help you understand the basics and help improve your idea.
Concluding Lines
Just like any other type of app, fitness apps can be challenging. Before building a fitness app design you need to answer several questions. What is the idea of your app? Is it relevant? Is there any demand? Who do you design for? How do users interact with fitness app design? After answering these questions you will have a crystal understanding of the functionality of your future app and the design principles fitness app will have to follow.
If you come up with an idea for an interesting fitness app, do not hesitate to contact us! We have rich experience in this domain. Also, we have worked with many startups, existing businesses, and coaches, which adds to our expertise. We will be happy to participate in the work on a new fitness app that will possibly turn the market upside down!