Mobile apps for insurance agencies are not just a whimsey anymore. Nowadays, if you still don't have an app for your business, you are either superannuated or either you are on the way to creating an insurance mobile app.
If the thought of digitalizing your business seems attractive but a little risky, let's find out why you need it and what profits you will get. That's what we're here for. The purpose of making an insurance mobile app is straightforward — the increase the company's performance level. Insurance apps for Android and iOS help insurers earn more and beat the competition.
At the same time, your customers, who are comfortable doing everything using only their smartphones, also benefit from your venture. Based on this, the number of your customers may increase with the launch of the insurance mobile app. And that sounds more interesting, doesn't it?
In our previous article, we were talking about creating an insurance website. It also has lots of benefits. Besides, having both the insurance mobile app and the website is a great move that will help you thumb your competitors' noses. So go and read it, maybe you will find something useful there!
read also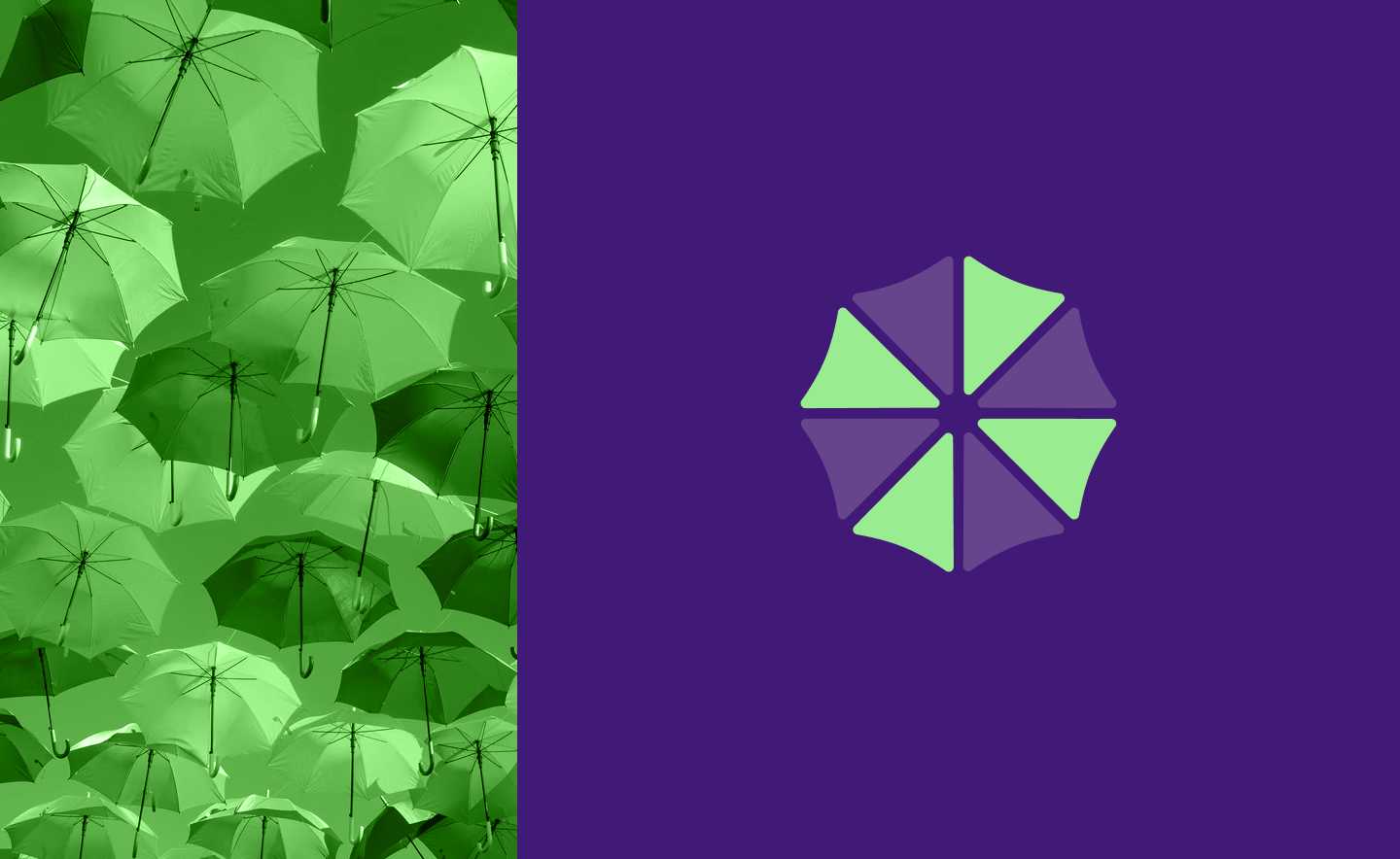 Revolutionize Your Business by Creating Insurance Website Design
\
Maybe it would be more reasonable to talk about all benefits in detail from the beginning, so keep on reading our article.
Why Invest in Insurance App Development?
The market for insurance applications is expected to reach $164.13 billion by 2023. And it tells us that there are great opportunities ahead of us. Smartphones are an integral part of people's lives and make many processes easier. It is so convenient that people prefer to use them instead of calling or going somewhere for the service. Why? Tones of apps inside our smartphones teach us to do everything using them.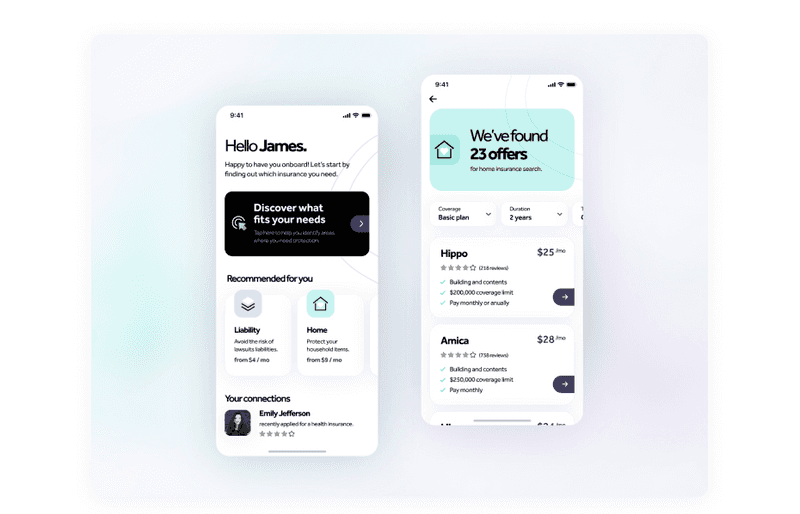 Dribbble shot by The Major
So why not take advantage of such circumstances and benefit from them? But if you need some other possibly more significant reasons, then get:
Meeting customer demand

Let's just accept that people now like to do most things online. For example, they don't want to go somewhere to take out an insurance policy. They would instead do it with their phone. It does not mean that you need to get rid of your office, but with the insurance mobile app, your customers will not only be delighted with the convenience, but you will have a segment of a younger audience.

Competitive advantage

How to upstage the competitors? Combining your company's benefits and the convenience of mobile technology can be a tremendous competitive advantage. The main catch is that you need to make the insurance mobile app ahead of your direct competitors, or if they already have applications, you need to make your application better.

Another competitive advantage is that new marketing channels open up for you with an insurance mobile app and the opportunity to expand your customer base.

Data analytics

With apps for insurance, your company can gather more data about customers. It includes identity data: name, date of birth, home/email address, phone number, and links to social media profiles like LinkedIn or Facebook; quantitative data: information about credit score, payment frequencies, and bank account details; qualitative data: details like hobbies and favorite color can be collected. 

Such information can help you build more accurate marketing campaigns, add relevant and necessary business services to users and even create a more successful design for your future insurance mobile app.

Automated business process

Mobile apps for insurance agents automate such processes as invoices and reporting, so your employees can switch their focus to other essential business operations.

Non-stop communication

You may doubt the cost of insurance mobile app development, but every spent dollar will return to you. How? You will be in touch with your customers around the clock! To make it, you don't need to hire more employees. You just need to add a chatbot feature to your insurance mobile app.

Providing information about your company

First of all, it is about online presence. And secondly, you will have a chance to describe your company in a good way.

Real-time customer feedback

If customers can file a complaint directly from the app, you will have a chance to respond immediately and smooth things over. Also, frequent feedback will help you improve the company's performance based on them.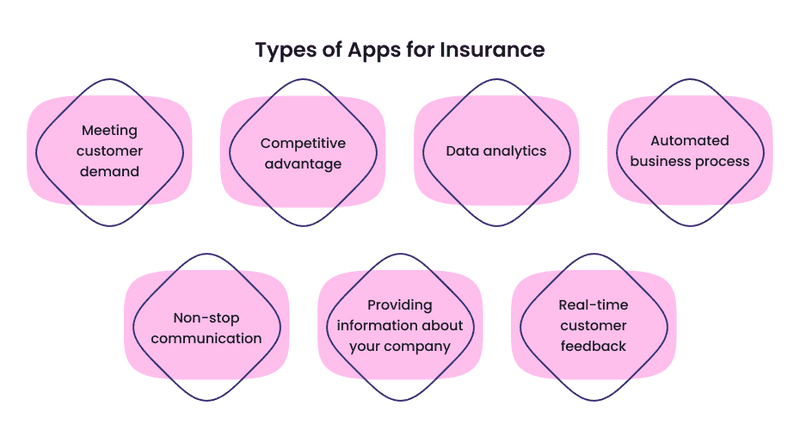 So, you know the benefits, and now let's see what types of insurance app development solutions there are. These are not all of them, but the key ones. Let's see.
Types of Apps for Insurance
People insure a lot of things, so the insurance market is broad. There is even Alien Abduction Insurance, so here you are if you were looking for it. But today, we will discuss the critical types of apps for insurance.
Car insurance mobile apps

In such apps for insurance and the functions of the insurance itself, there are often additional features, such as the ability to photograph the damage, find the nearest gas station or service, and an AI motion sensor that records driving behavior.

If you want to know more about it, read our previous article where we've discussed car insurance mobile app development, MVP features for such apps, challenges in creating it, and much more. 

Back to car insurance app development, let's look at some famous examples. One of these is the Allstate Drivewise app, owned by Allstate Insurance. Co. Firstly, this company has gained its reputation by providing outstanding insurance services. But then they have decided to automate their processes and skyrocket their business even more by launching an app. 
read also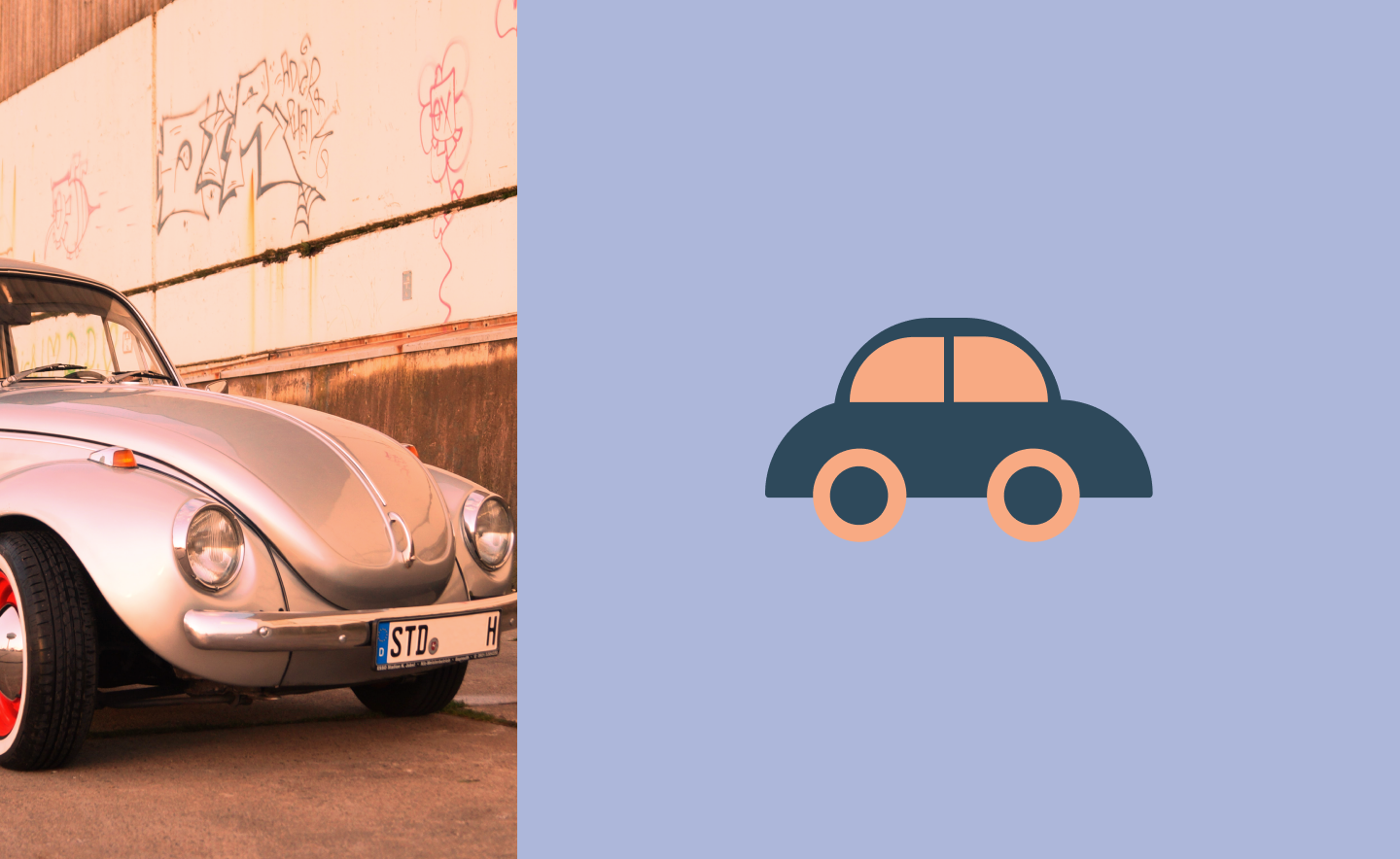 How to Create a Car App for Insurance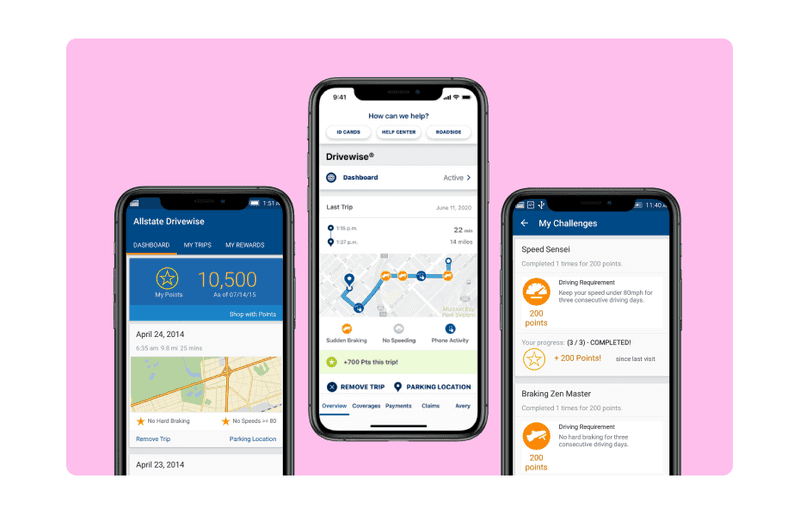 Allstate Drivewise app
Life insurance mobile apps

It is one of the most expensive types of insurance. And creating an app is a way to influence on client's decision. At least, it can make the whole process easier. The Ladder is an example of a life insurance app. It offers life insurance from the phone. The user can get a free price estimate in under two minutes, use of coverage calculator, and see the life insurance guide.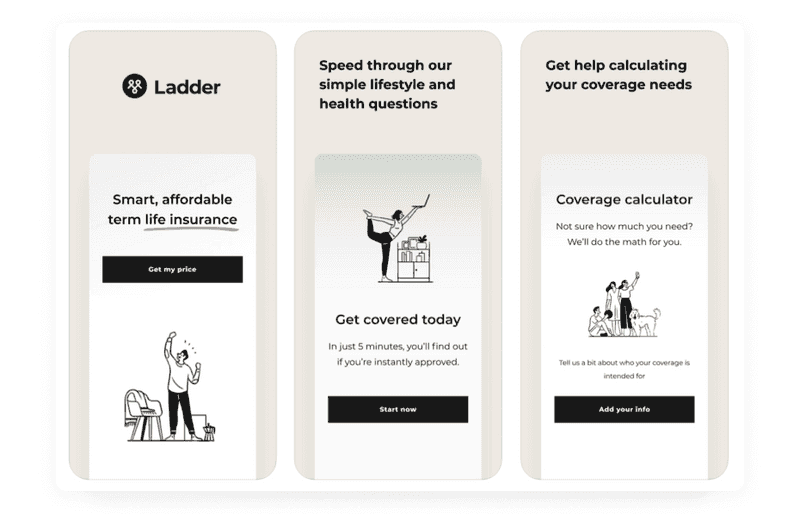 Ladder app
Health insurance mobile apps

You may think that the previous point is similar, but there is a difference between health and life insurance. Health insurance app development is designed to pay for medical treatment, drugs, and preventative check-ups under the client's plan. Life insurance provides a cash sum to the client's relatives if they die during the length of the policy. 

Additional features of the health insurance mobile app are searching for in-network healthcare providers, setting appointments, searching for medications and prices comparison, and lab result management. Oscar Health is an excellent example of such an app that combines insurance and healthcare features.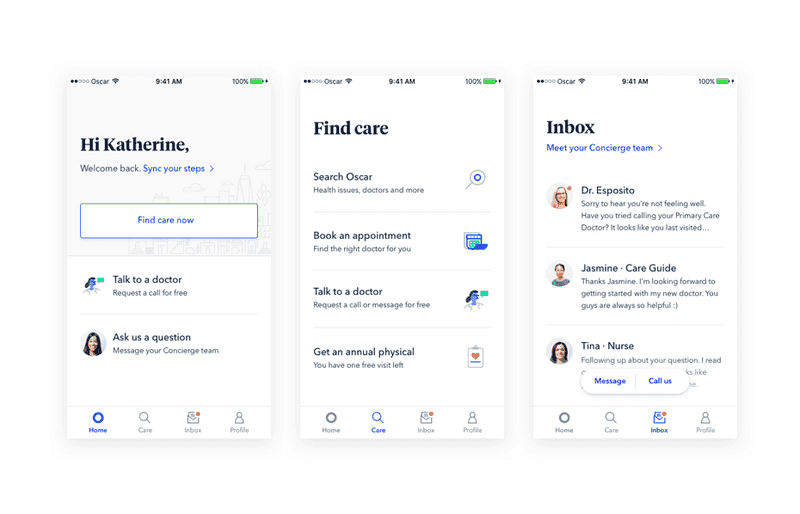 Oscar Health app
Travel insurance mobile apps

Imagine you want to go on a trip. How will you plan it? The first option is to buy a tour from a travel agency that arranges insurance for you and the way from point A to point B. The second option is to plan everything yourself. And this is where travel apps for insurance come in handy.

A British company Revolut provides digital banking services. But they have decided not to stop on this and make a new Day-per-Day feature based on geolocation. So when the user activates it, the app starts tracking their location and automatically issues an insurance policy when the user crosses the border of a new country. Yet, Revolut helps users to manage their funds while traveling.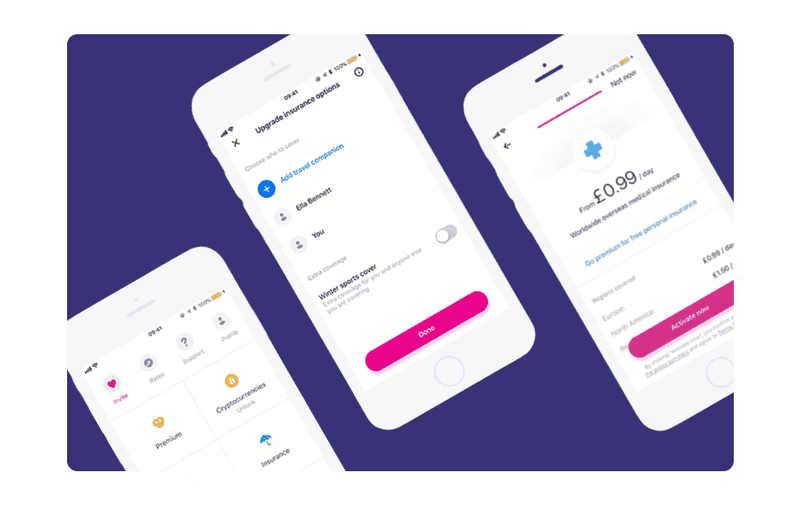 Revolut app
Pet insurance mobile apps

Pet insurance mobile apps are also gaining popularity. That is not only because of people who are entirely out of their minds because of pets but also because some countries require pet insurance by law. Waggel, a British startup, is one good example of an insurance app for Android and iOS. They offer animal insurance assistance with digital technology.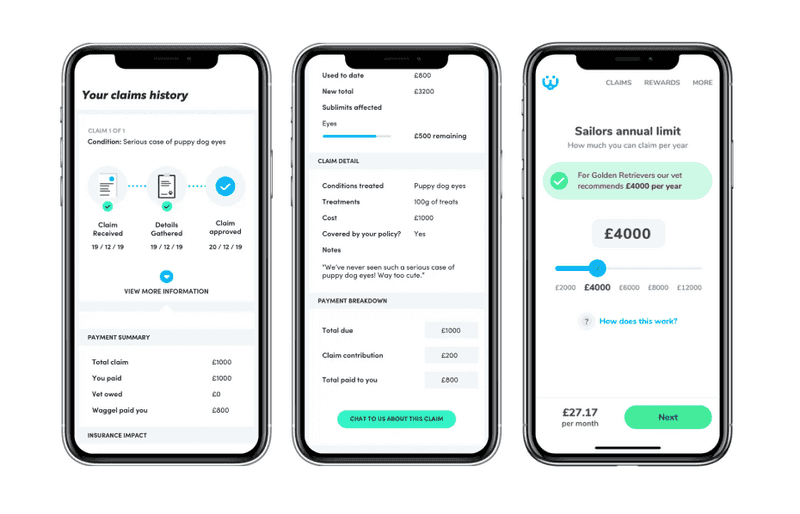 Waggel app
Property insurance mobile apps

Property apps for insurance help people protect their houses from floods, fires, theft, etc. For example, Lemonade insurance allows users to analyze their property and insure it without lots of paper.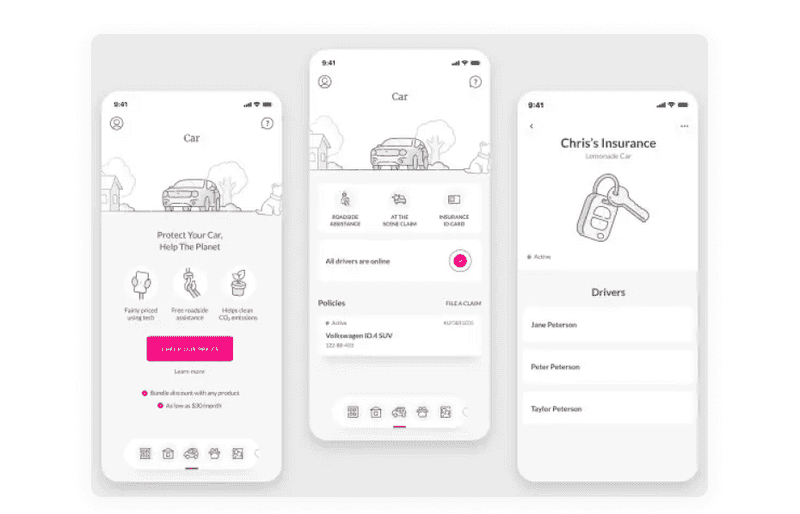 Lemonade app
Universal insurance mobile apps

There are insurance companies that offer different types of insurance. For example, in the myUNIQA app, users can insure their health and car and travel. Of course, it increases the number of additional features, but it is possible to focus on some segments. 

For example, this application focuses on the health insurance segment - the user can book a trip to the doctor in the application and find the nearest hospital by geolocation.
Now you know about the main types of insurance mobile apps. If you are a startup, you should choose a specific type of insurance because you cannot insure everything. On the other hand, if you already have a company, then at this stage, you have learned a little about the specifics of the applications of the insurance market. 
Next, let's look at the main features of an insurance app development. It is worth mentioning that insurance app features are divided into the user and admin parts. And, of course, depending on what type your application will be, additional features will be added, as examples we have given above.
Insurance Mobile Apps General Features
If you jump ahead a bit, you will need a list of the main features to create a product MVP. It is the foundation of your insurance mobile app. All the features in this list are necessary to cover all the basic needs of users and provide them with a comfortable experience using your application.
Sign Up/Login

Insurance agents' mobile app development should always provide this feature, so our available features list starts with it. But, first, begin to sign up with essential information like an email address or mobile number. Some users may not have an insurance card ID when downloading your app.

Then, let users log in more easily by Face ID or Touch ID. Yet, it can work fantastically for user identification to access documents or financial information.

Profile

A profile is a screen that displays information about a person. Here the user can fill in all the data so that he does not need to fill in everything again every time. Also, all active insurance policies of the user can be displayed here.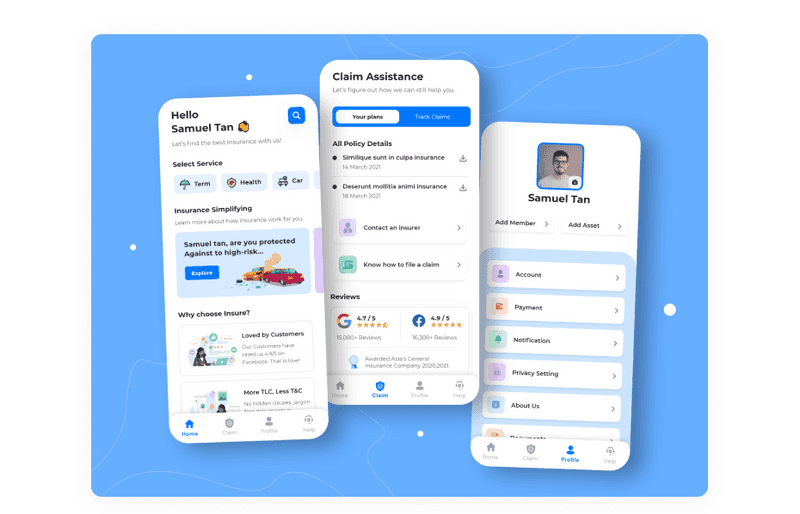 Dribbble shot CMARIX TechnoLabs
Dashboard

It is one more crucial element in mobile app development for insurance brokers. You can display active insurance policies, recent activities, and quick access to documents on the dashboard. This screen should be clear, with the visible call to action buttons.

Search policy

Provide users with a seamless, fast, and easy-to-use search tool. So they won't need to spend a lot of time searching for something they want.

Policy details

This screen presents information about policies and their benefits. Yet, there can be recommendations about which insurance policy to choose according to users' earnings, health, etc.

Quotes

The quote feature allows the insurance mobile app to extract user data from their profiles and either directly represents the price of a policy or connect customers with an insurance agent. Through integration with big data, insurance companies can also offer discounts or additional benefits to consumers based on the user's data.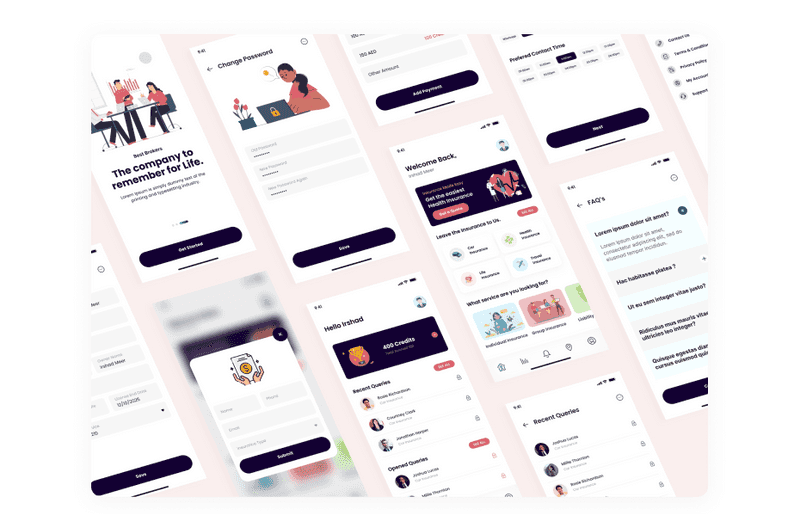 Dribbble shot Irshad Meer
Renewals

Your customers should be able to renew their existing insurance policy quickly. Why is it important? People who can continue their policy with one click won't think twice about the provider. So, engagement and customer loyalty will increase.

File a claim

Creating a claims screen remains the most critical step in independent insurance agency mobile app development. Completing a claim in an unwanted incident should be simple and easy. 

That being said, uploading evidence should be as easy as taking a picture with your phone's camera. It would be convenient if the whole procedure could be done on one page.

Payments

Such apps like insurance ones should have a safe payment gateway. Therefore, when including it in your insurance mobile app, make sure that it accepts payments from such service providers as MasterCard, Visa, etc. 

Customer support

A chatbot is no longer surprising. Moreover, according to estimates, 95% of all customer interactions will be powered by chatbots by 2025. Some companies even do virtual assistants like Geico's "Kate." It can communicate with customers by text or voice and help them with policy questions.

Automatic replies serve as a quick fix for frequently asked questions. What about unplanned situations? You cannot expect all clients to be satisfied with programmed responses. It is highly recommended to use the "Request a Callback" or "Contact a Customer Service Representative" option. 

These calling capabilities within an application are consistent with the application's purpose of being a quick response mechanism.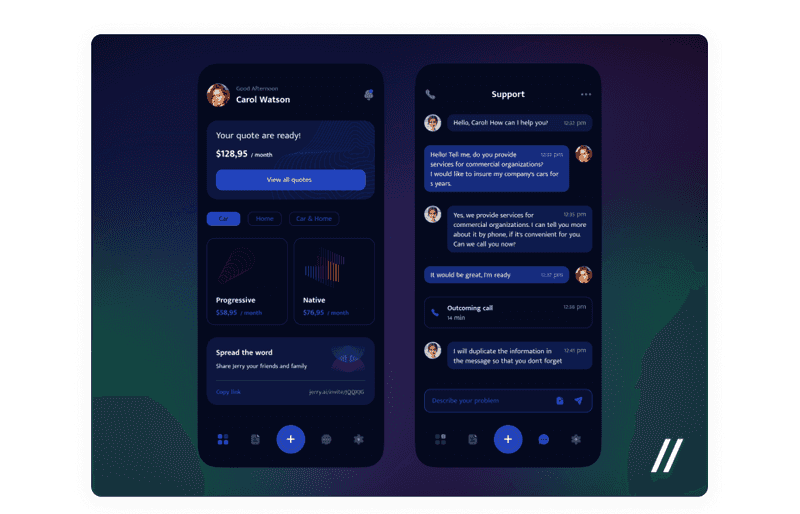 Dribbble shot by Purrweb UI/UX Studio
Notifications

The users should be able to receive notifications about important things within their profiles. For example, these can be quick notifications about the claim settlement process phases after making a claim and new updates.

Guidelines

This feature will be helpful for those people who are new to insurance. There you can tell them why it is worth using your products and services and why it is excellent in the long run.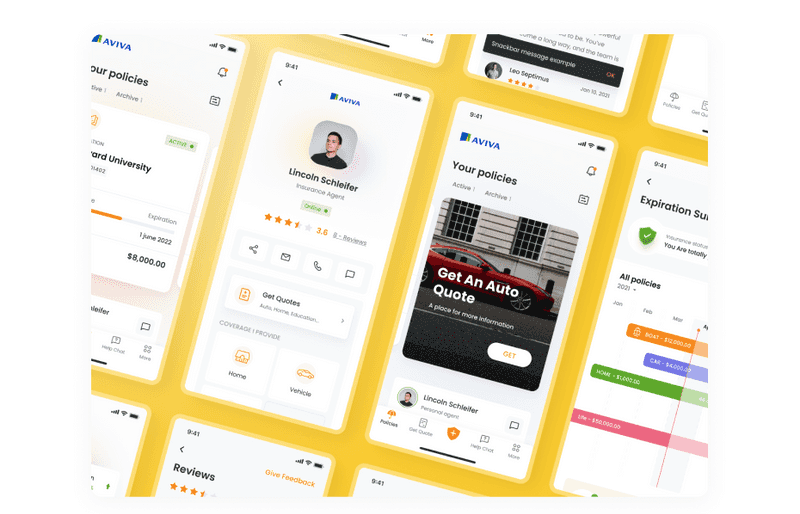 Dribbble shot by Excited
Document/image uploading

Your insurance mobile app should support not only uploading files from local directories but also uploading them from other services such as emails.

Feedback

Your insurance mobile app may be great, but you never know what may happen. For example, there can always be dissatisfied users or system errors. Therefore, you need such a feature to let users express their thoughts. With it, you will be able to provide better services according to feedback from your users.
Insurance app development solutions with essential features work fantastically and cover all basic user needs. But it can be not enough to beat the competition. So, here additional features come into play.
Additional Features
When making a process of app development insurance, you can add some extra features that will make your app outstanding. Of course, these are basic additional features that would suit any type of insurance mobile app. These features vary depending on the type of app you want to develop.
Virtual agency

It is where you can put all of your contacts, including addresses, phone numbers, emails, and more. Try to think of the app as a virtual representation of your entire agency.

Tracking insurance claim

Your users will appreciate being able to track insurance claims and be informed about how their particular claim is being handled. Just as users want to follow a long-awaited package, they want to know the status of a claim without calling the agency. As a result, insurance app development solutions with such features are ahead of their competitors.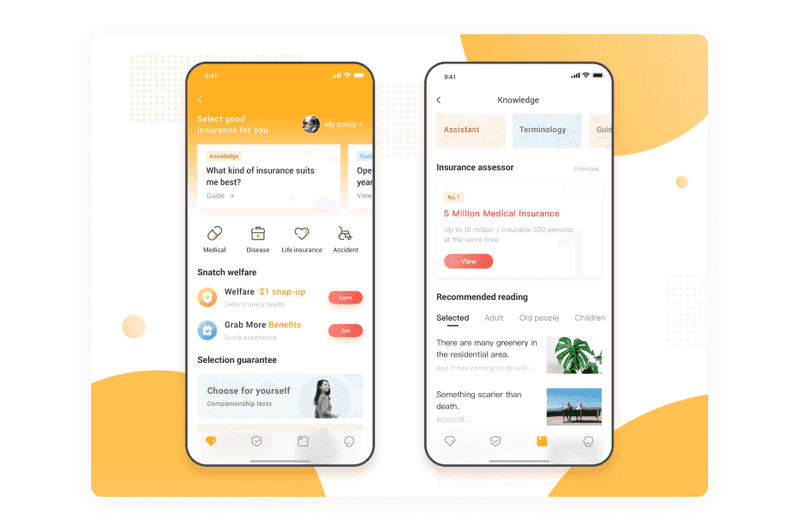 Dribbble shot by 安愉
Policy archive

Here, your customers will be able to see policies that they have got in the past. With this feature in your insurance mobile app, they will quickly find these policies and renew them if they want to.

Electronic insurance card

Insurance apps for Android and iOS with such features are winning with easiness. With it, your users will be able to prove their insurance easily. It is convenient not only because they will not need to carry a lot of papers with them but also if they have forgotten them or lost them.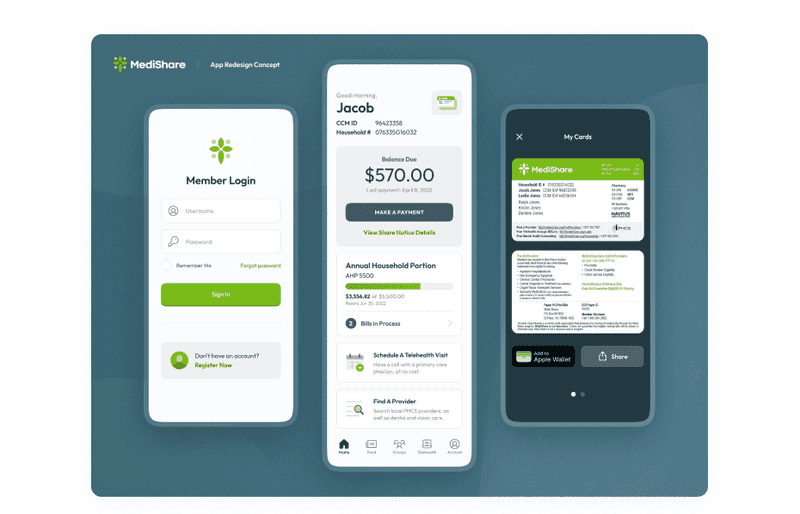 Dribbble shot by unfold
Geolocation services

Typically, location services are not associated with insurance services. But they can help tell the client where to go if he is in another country. Also, geolocation is not only a feature for advising customers on which office to contact for auto insurance applications.

Multi-lingual assistance

If you want your insurance mobile app to be known to a broad audience, features will help you. With this, you will be able to capture more users than the English-speaking segment has.

Gamification

Gamification can help you to engage your customers. For example, Tryg, a large insurance company in Denmark, launched a quiz about dental health in their insurance mobile app. Its purpose was to generate new leads and increase people's awareness about their dental insurance offering. As a result, they gathered 595 leads at ~4.50€ per lead.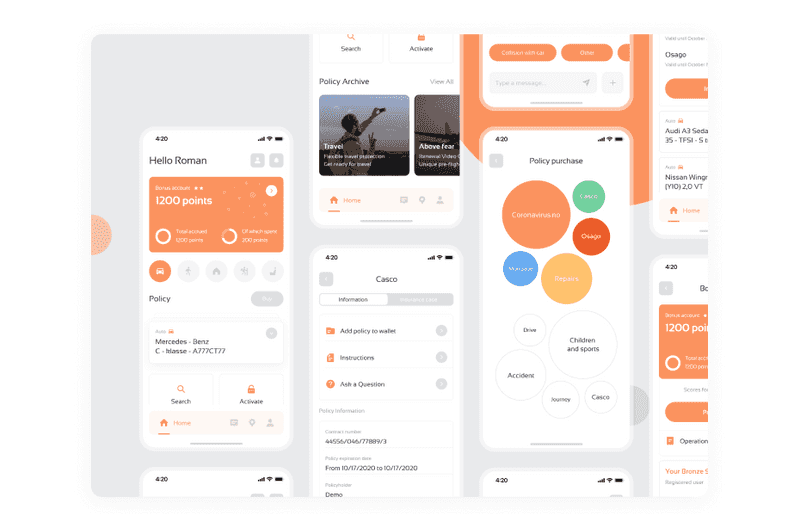 Dribbble shot by thrc.eth
Knowledge base

You can include interactive, helpful content for your users to be more aware and knowledgeable.
With this list of features, you may know how to upgrade your future insurance mobile app. But we are not done with all functions such apps should have. So let's move to the admin part!
Features of Mobile Apps for Insurance Agents
This list of features in the insurance mobile app will help you and your employees improve work and speed up some business processes.
Agent profiles

There will be corporate and personal details of your employees. Yet, the users will be able to see some information about agents, which will increase the trust.

Admin panel

You need an admin panel to see all your employees and clients as a business owner. There, you will be able to view and manage the agent & customer profiles with corporate or personal details. Yet, you can make admin panels for your workers, but they will have fewer permissions than you.  

Document repository

It allows to view and manage documents related to policies, claims, registrations, etc.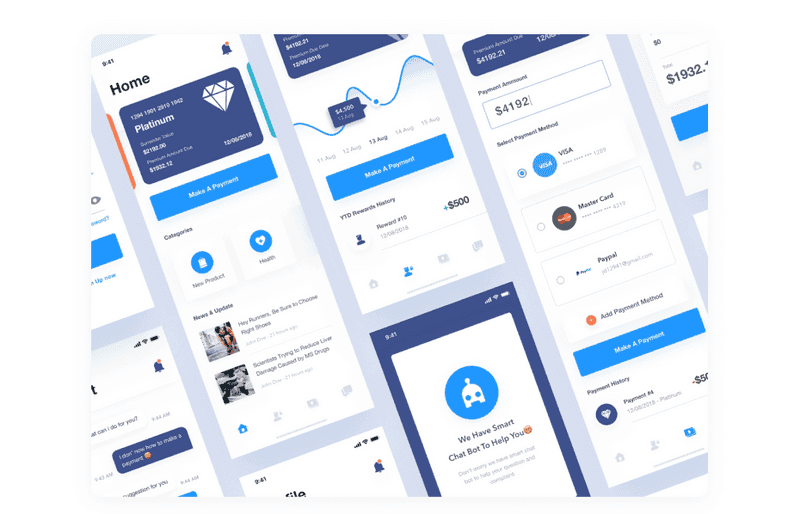 Dribbble shot by Nicholaus Gilang
Policy and claim management

Administrator users can set and configure policy information for individuals. They can also manage policy workflows, track cancellations and renewals, policy violation processes, claims evaluation and processing, etc.

Claim Acceptance

All claims that have come to processing should be collected here. Then, the admin can accept or reject the application.

Client chat

This feature is needed for personalized communication between the client and the agent.

Tasklist

Your agents will be able to see their task list, so there won't be unnoticed claims.

Payment management

With this feature in mobile apps for agents, you can set up commissions for your brokers or agents. Yet, it will be possible to generate payment receipts and manage billing for customers.

Reporting

Here, you can integrate such third-party systems as CRM and ERP (Enterprise Resource Planning). With these integrations, you can receive custom reports about company performance, customer profiling, etc.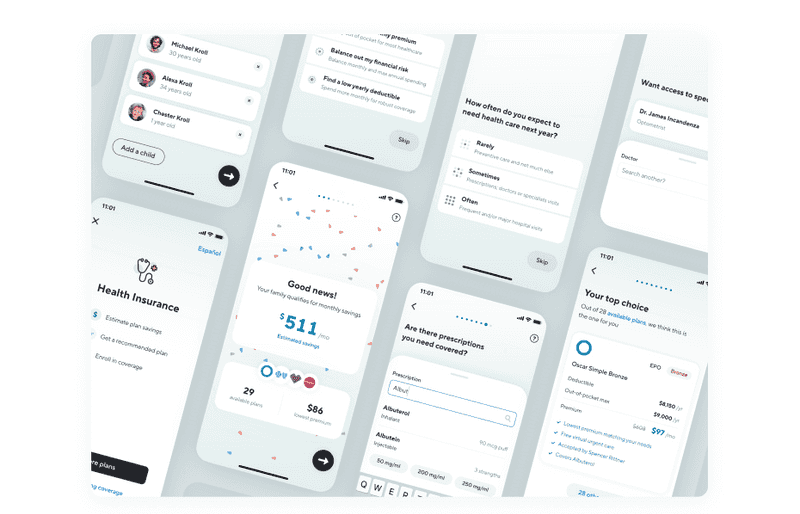 Dribbble shot by Catch
Notifications

Agents will receive important notifications, so nothing will be left unnoticed.

History of all claims

Here your agents will be able to see all claims that users make. With it, they will be able to operate with the users better.
With an understanding of all features that need to take place in your future insurance mobile app, we can move to the process of creating it.
The Process of Designing Insurance Apps for Android and iOS
An insurance app development is a complex process. First, you need to hire a good design and development team to start it. If you are new to this and don't know how to collaborate with such squads, read our previous article about cooperation between designers, developers, and product owners. 
read also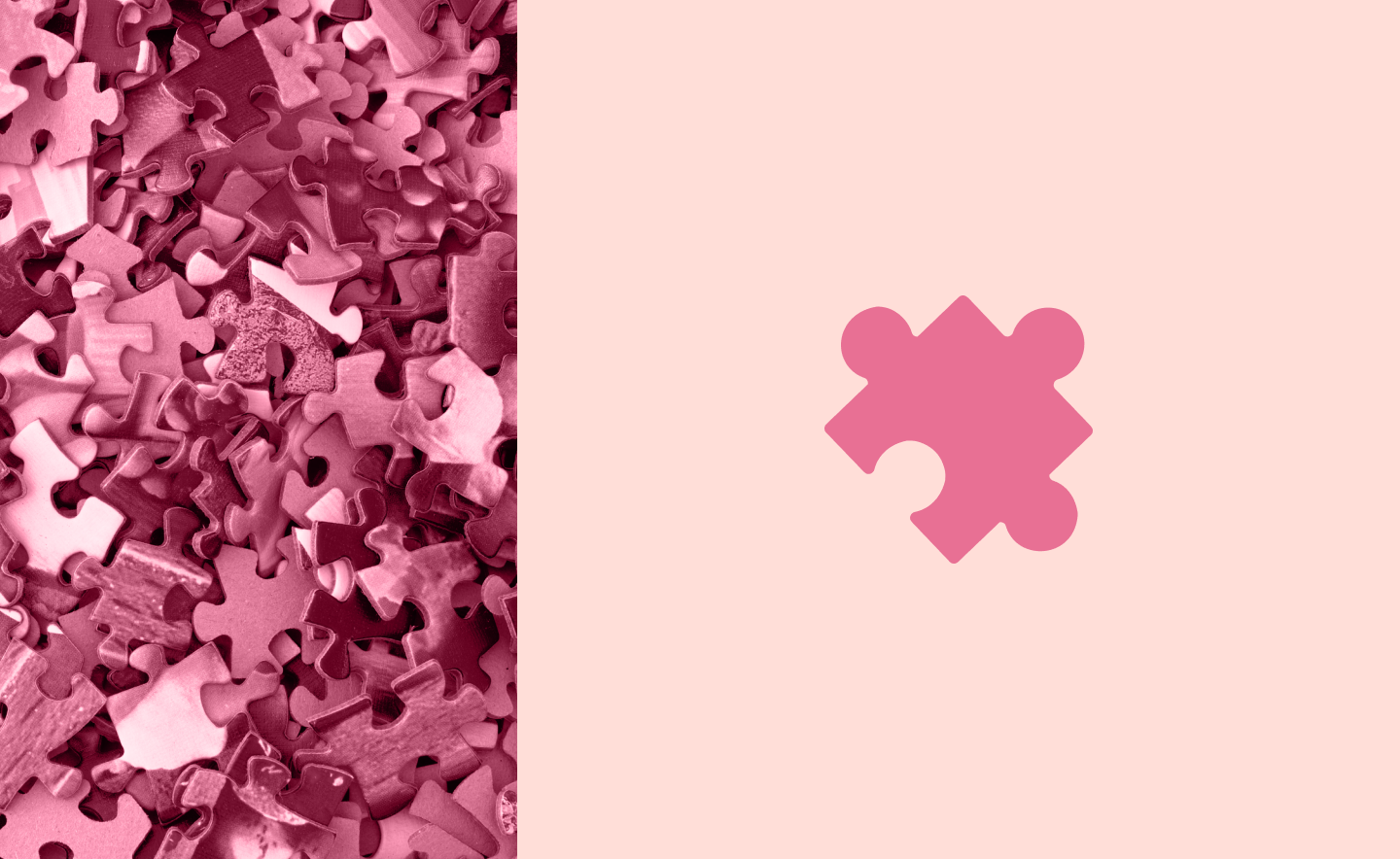 A Love Story Between Developers, Designers, and PO. How to Organize the Design Process to Archive a Happy Ending?
This article will focus on the main steps of independent insurance agency mobile app development. Our previous post talked about all the steps you need to take to create any digital product. Therefore, we will not dwell again on each step but will only touch on the main ones. 
If you are interested in learning about the design process, we use at Axicube, follow the link to our previous article. 
read also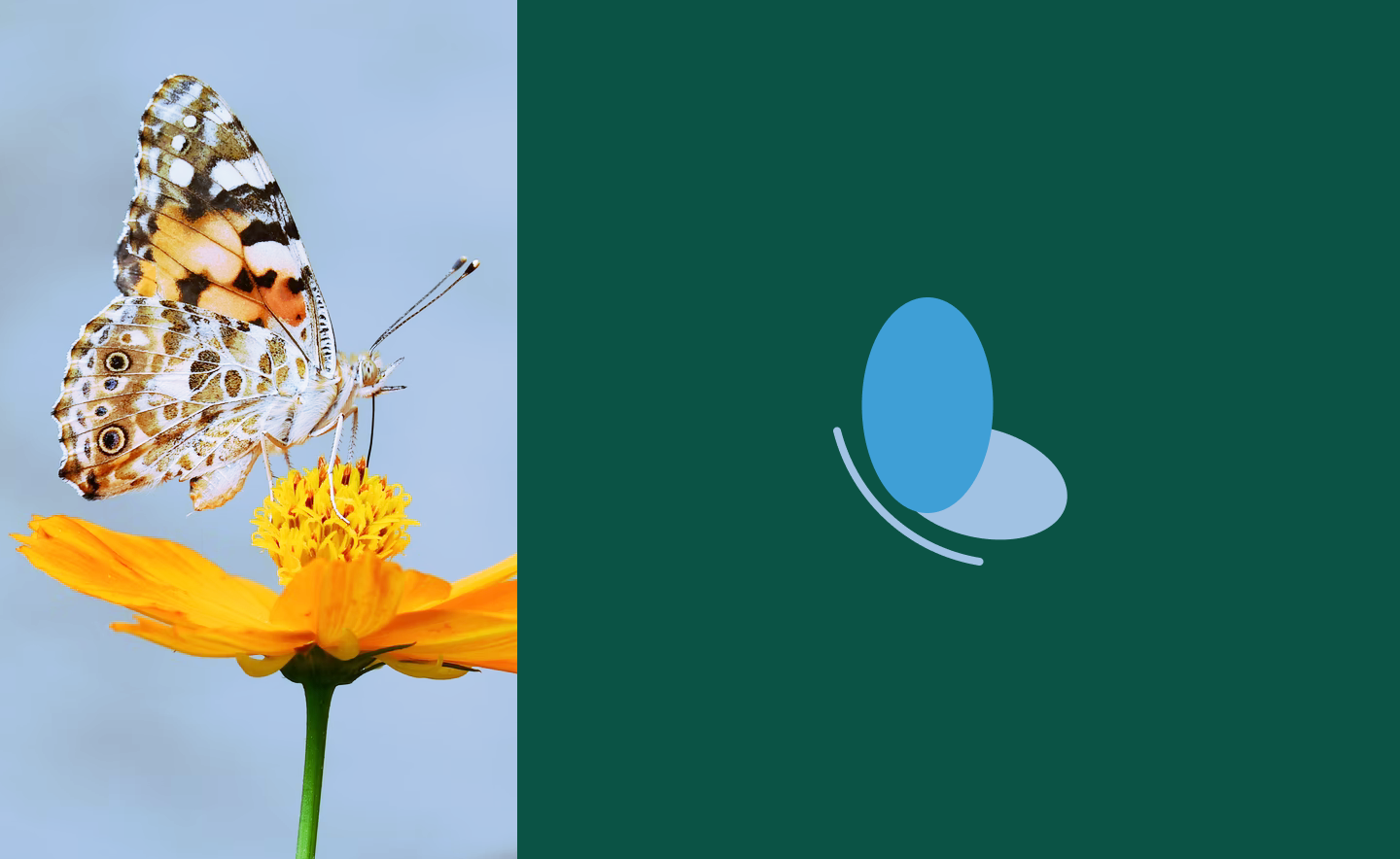 How Do the Perfect Design Process Steps Look?
Plan MVP
First, you need to create an MVP. What for? Starting with a minimum valuable product will allow you and your team to focus on your mobile insurance app's core features and value. When the purpose of your product is clearly articulated, which means that any unnecessary features are not used, you will not be distracted by distractions.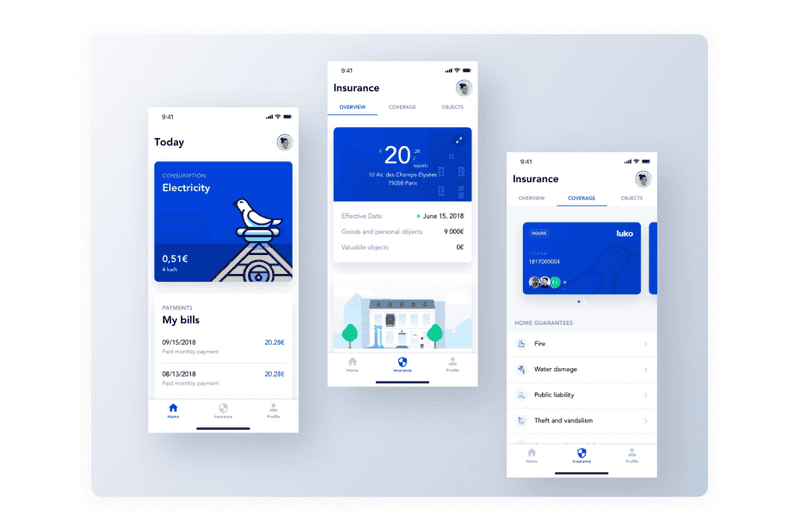 Dribbble shot by Dun Huang
In addition, knowing that the primary goal of the product has been achieved reduces the worry that the product is underdeveloped. Thus, you will see the purpose and how to reach it. Your success will be measurable, and it will make the job easier.
Also, creating an MVP will speed up the release. By releasing your MVP, you begin to build relationships with clients that will become the basis for further success. Your customers can interact with your mobile insurance app at an early stage and provide feedback that you can use to improve future versions of your app.
Done right, with an MVP, you can save money on insurance company app development, increase efficiency, build communication with your customers, and improve the quality of your product.
If you want to improve your product, even more, read our article about how to enhance the UX of the mobile app. There, you will find out what points require your attention the most. But we are moving on.
read also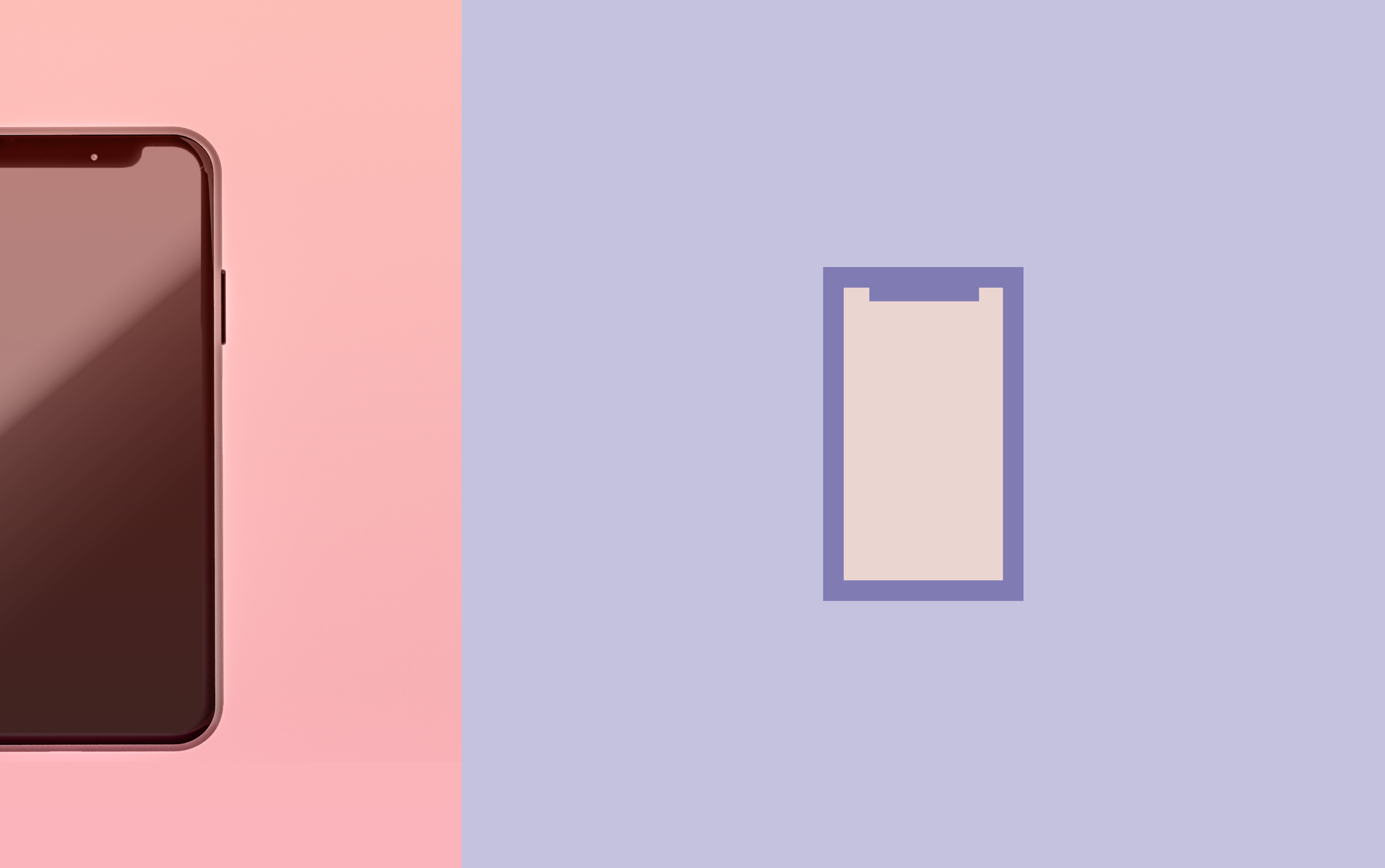 Tips and Tricks on How to Improve Your Mobile UX Design
Fit it to Healthcare Regulations if You Need
If you provide insurance services in the healthcare segment, you need to fit your app to some crucial regulations. It may be challenging since compliance demands from federal or state regulatory bodies increase. Let's look at the key regulations:
PIPEDA

Pipeda stands for Personal Information Protection and Electronic Documents Act. It is the key data protection document for Canada. While PIPEDA applies to all consumer data, not just health-related information, a breach of this law by a health insurance application provider will result in a formal investigation. In addition, it may result in a fine of up to CAD$100,000.

HIPAA

It is an analog of PIPEDA in the USA. HIPAA stands for Health Insurance Portability and Accountability Act. It covers all information about people's health and healthcare services. 

HITECH

It stands for Health Information Technology for Economic and Clinical Health Act. The HITECH Act further expands these privacy and security protections by introducing increased legal liability for non-compliance.

GDPR/CCPA

The General Data Protection Regulation (GDPR) is the main protection of information in the EU. The GDPR clearly explains under what conditions digital applications, including those related to health, can process user data and what can be considered a breach of privacy.

PCI-DSS

It stands for Payment Card Industry Data Security Standard. It is a global information security standard that requires confidentiality from organizations that process payment card information as part of their business.
If you've made your insurance mobile app compatible with these, nothing can stop you. So let's move on to the prettiest part of insurance company app development!
Make it Pretty
Here, you need to define UI/UX. You need to think about navigation, menus, item layout, color, and visual aspects. Even though the insurance segment is a rather serious thing, this does not mean that the design must also be rigorous. In addition, rigor also does not mean boredom or plainness. 
When designing insurance apps for Android and iOS, you need to make sure that it is easy to use, that the navigation is easy to read and that the layout is clean.
Instead, don't use too many decorations; opt for exciting color schemes. If you are interested in learning more about how to make a beautiful and selling design, read our previous article on this topic.
read also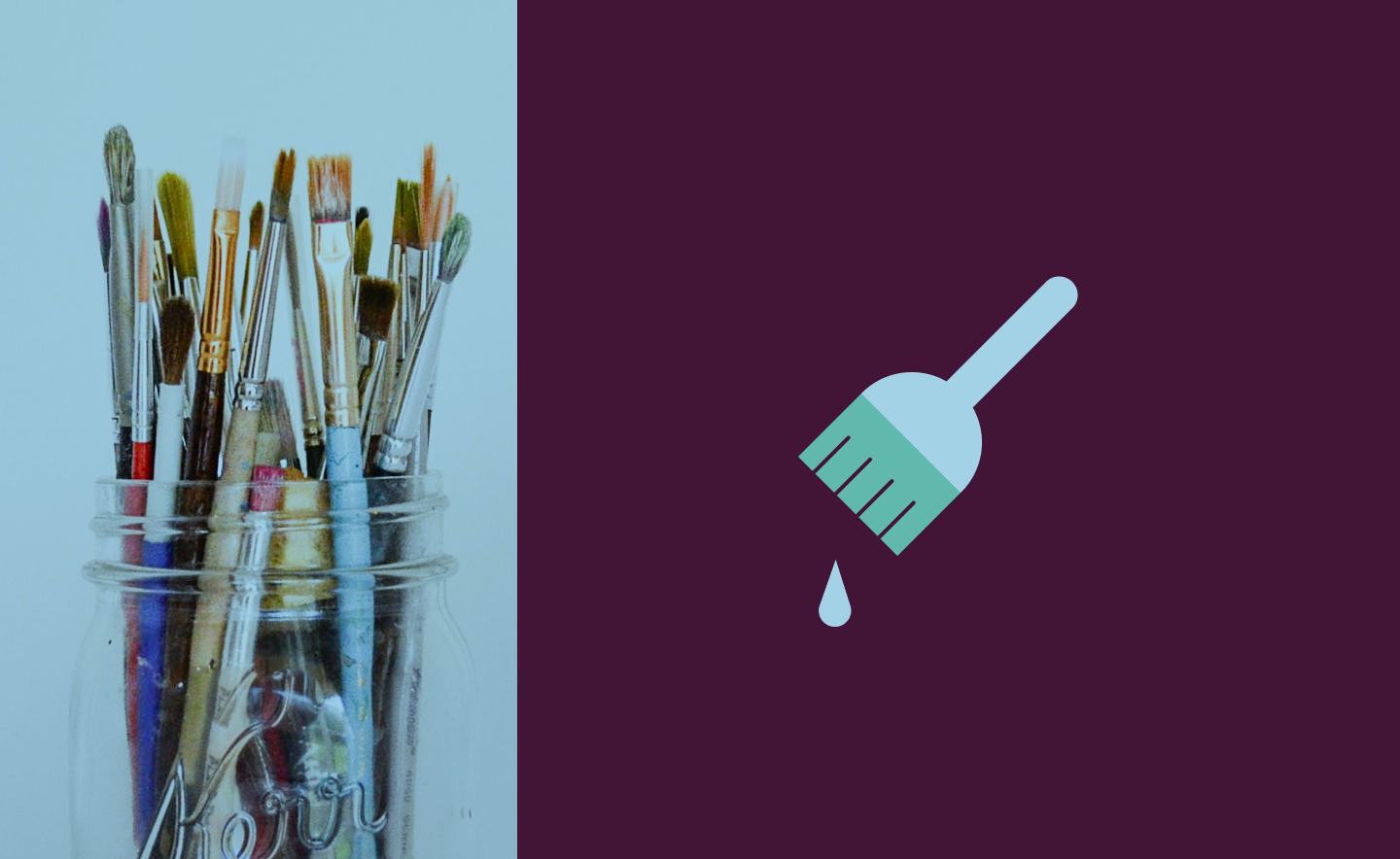 Take My Money: Make a Selling Visual Structure for a User Interface
Test Everything
Testing determines if an application can be successfully downloaded and used. It is a vital factor in the development process that brings a high-quality product to market. During testing, problems can be found that are much easier to fix before the application is uploaded to the App Store.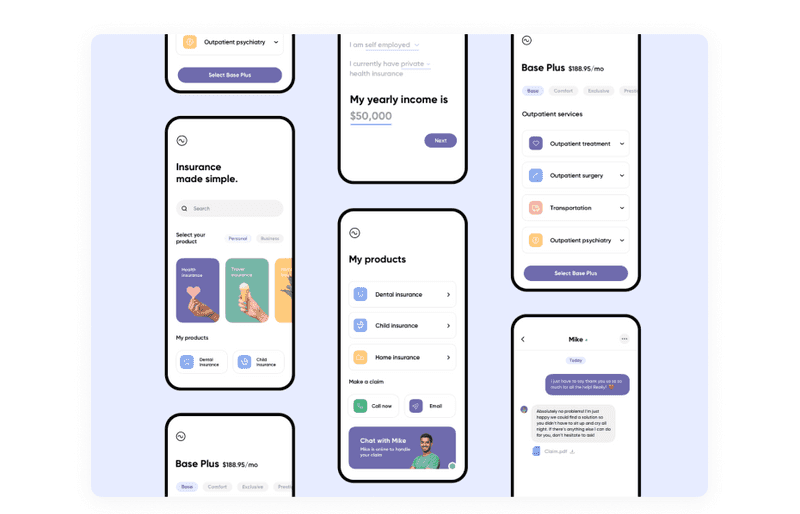 Dribbble shot by Philip Dennis
Also, when testing, you can see how well the design is done and whether it interacts well with the environment. All of these make up a successful product.
Polish Your Marketing Strategy
If, at this stage, you only have a brick-and-mortar agency but do not have a website, for example, then you need to adjust your marketing strategy to digital channels. With them, a new level of promotion is available for you, which will open your agency to a more significant number of potential clients.
Build a pipeline of potential sales through digital marketing

Use traditional or digital ads with strong CTAs, partner with local businesses to capture their audience, and be active on social media.

Review your marketing strategy

Move from low-impact activities to profitable investments in digital customer acquisition. Consider if your site is optimized and if your application performs well. Are you using email to strengthen ties with your existing customer base to make it more likely that they won't be eyeing the competition? Are you posting relevant content on your social media?

Personalize your communication

To stand out from the rest of the insurance companies that have gone online, work on personalized communication. It wins over customers.
Mobile apps for insurance agents open up many opportunities to generate new leads. Everything you need to do is not miss the chance.
See Your Insurance App Development Challenges Face to Face
Insurance app development is a complex process that requires attention and time. And, of course, there are challenges in it. Let's see what these are:
Strategy

Agree - insurance app development requires a clear strategy. First, you need to draw up a concept with business goals, problems to be solved, and user research. This concept should also include a list of features present in the application. Then, with a well-defined plan, you can make a successful insurance mobile app.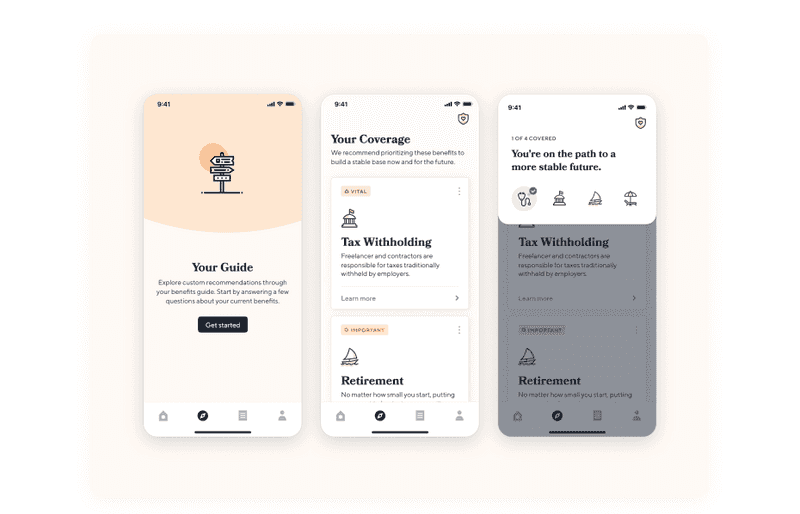 Dribbble shot by Catch
Privacy

All apps face an important issue today: privacy, especially when some features involve tracking user data. Users generally don't want to be "observed" too much. The solution is to inform them about using their data and compensate for this with reasonable offers and support.

Promotion

If you do not promote your insurance mobile app, you may not have users, no matter how good it is. A good strategy is to use traditional and digital channels to promote your new product. It will work great for younger audiences, but you need to take a slightly different approach to the older generation. 
They trust insurance agents, so their recommendations can be critical in advancing mobile solutions. Therefore, it is worth giving agents a special reward, for example, for the number of new application users who came according to their recommendations.
Despite the challenges, building an insurance mobile app is worth it. There are a lot of insurance companies on the market, and creating an application is a great way to stand out from the competition.
Final Words
The insurance segment is open to innovation. For example, insurance app development optimizes engagement and customer experience. Of course, this will require strategizing and time for creating the design and development of the product itself, but what your business will get from this is worth it.
Thus, developing an insurance mobile app is more of a necessity than a choice in today's market conditions. It is especially considering that you also need to capture a young audience for the successful existence of a business. Generation Z (everyone born between 1997 and 2012) comprises 65 million people only in the US. And 98% of Generation Z members own a smartphone.
To cover as large an audience as possible, you need a powerful tool, and hiring a reliable and proven contractor like Axicube is half the battle. We have extensive experience in designing various digital solutions, and we are always ready to take part in creating a new exciting project!